Thursday, April 7, 2011
Well, just noticed this little 'labels' thing at the bottom of this post I am writing. I actually never knew what it was, so I just didnt pay attention to it. Another blogger, who shall remain nameless...lol, told me it actually is like keywords, tags.

hmmmmmm, so do you think its important?

durrrrr, of course its important, they explained to me about spiders and all kinds of things. To be honest, I have no idea what they were talking about, I just shook my head and pretended to know what they were talking about.

The fact is, I am known to ask questions when I have an idea on what people say, but this was like talking to someone in a different country and I knew, no matter what questions I asked, I will never even understand the language.

But one thing I did hear is page rank. I get that. The better the rank the better google picks you up. I think thats what they said.

Which really brings me to the point of this post. Page Rank. How does one get page rank.

is it 'your followers'? is it 'how many clicks?' Is it 'how many posts?' I am not really sure, but I guess I will strive for all three. You never know.

So, when you click, just follow me. Its not like I really expect anyone to keep up with my rants. But it is theraputic for me. uh uh, there is that red line under theraputic to tell me I spelt it wrong, oh, there it is again.

But I would love to see some people follow me. So if you got a minute, can you just click the follow button. I do follow back btw.

now, I guess its time for me to put in my labels. Maybe I'll even back track and put in some label in my old posts. Wouldn't that be cool.

lets see, hmmmmm...page rank, feeling stupid, cant speak 'computer', knowing Im stupid, followers, did i mention feeling stupid, countries, language, cant spell theraputic, feeling stupid again. I think I got it all.


http://www.zazzle.com/clean_world
So I decided to put a wide search on to find products that speak of hope. Lets face it, we all need some hope in our lives. In a world that seems so troubled lately, it's actually hard to stay positive and civil to each other. But the optimist that I am, I truly believe that all of us, really want more peace in our lives.
One of the reasons I started this blog was to create a space where 'hope' prevails. But to be honest, it's not that easy. So, here is my start, to try to get focused on what I have in my life, and that is 'hope'.
The first product I found is by
zybertex designs
not really sure what zybertex actually means, Ill have to look it up.
I just feel in love with colors of pink and brown. And the message is pretty clear: There is always hope.
so go ahead, visit her store, and look at her creations. They are wonderful
http://www.zazzle.com/clean_world
Sunday, April 3, 2011
Well, it's Sunday. A day of rest. But who really rests on Sunday? Get the kids up for breakfast. NO sleeping in, we have to go to church. Cranky Spanky is what they are I tell you. GOOD MORNING TO YOU TOO! AGHHHHHHH!
Get them breakfast, it's Sunday, so I make them fresh waffles. They love waffles. While they are eating I jump in the shower, when I am finished, I asked them to go get dressed and brush their teeth.
More 'not happy campers'.
"why do we have to go to church?"
"I hate church"
"Church is boring"
you get the idea.
Clean up the kitchen and then off we go, with them yelling and whinning. Of course we have to fight off the dog because wherever we go,he has this idea that he should go to.
So he is in his 'dont leave me alone' mood so I have to go back in the kitchen and get his treats. PUt some peanut butter on it (he loves it) then have him sit and give him the treat, which he totally takes and runs away with it.
hmmmmmm wonder if he would trade all of us with a some peanut butter. When you think about, just one minute ago he is whimpering because he wanted to be with us, but once he gets his peanut butter, well, all bets are off.
PUll up to the church and the whinning starts again. "do we have to go?"
We all get out of the car, "can we stop at D&D on the way home?"
sure we can, nothing like giving you some sugar.
We go to service then it's coffee hour. No time to chat though.
"cab we go now?"
"when are you done?"
"UGHHHHH come on"
Pile them in the car. "dont forget to stop at D&D!"
yea, like they deserve a donut.
pull up and the dog needs to go for a walk.
"any takers?, yea, I didnt think so" they were all to busy eating their donut.
Lunch time! Got to make some lunch, put the laundry away, blah blah blah.
What is it with laundry, I wash and dry. Fold it nicely, but when it comes to actually putting it away its like torture. There must be some mental health DX for people who hate to put laundry away. I don't really even hate that much, I just seem to find it takes so much energy.
Did I mention it's Sunday, a day of rest.
Sometimes I actually ask myself 'is it even worth going to church', I mean, I go for the kids, I think it's important for them to have some sense of God and spiritulality.
But is it even worth it?
So, another lazy Sunday. Yea right.
Oh, before I go, come check out these cute picture magnets. They are so easy to customize, you just click them and put in your own photo.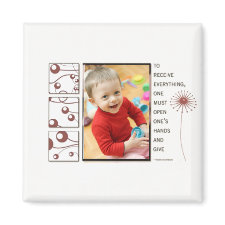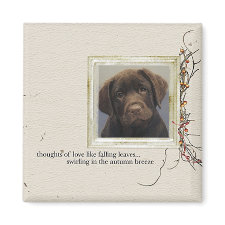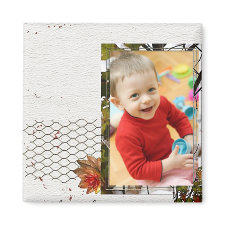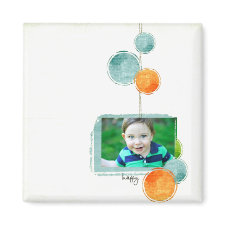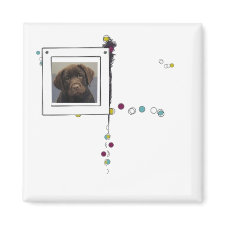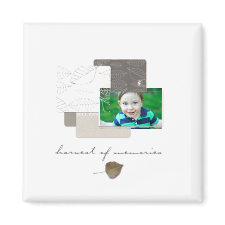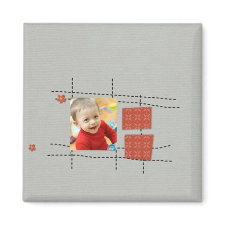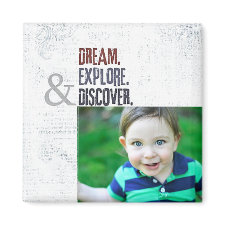 http://www.zazzle.com/clean_world